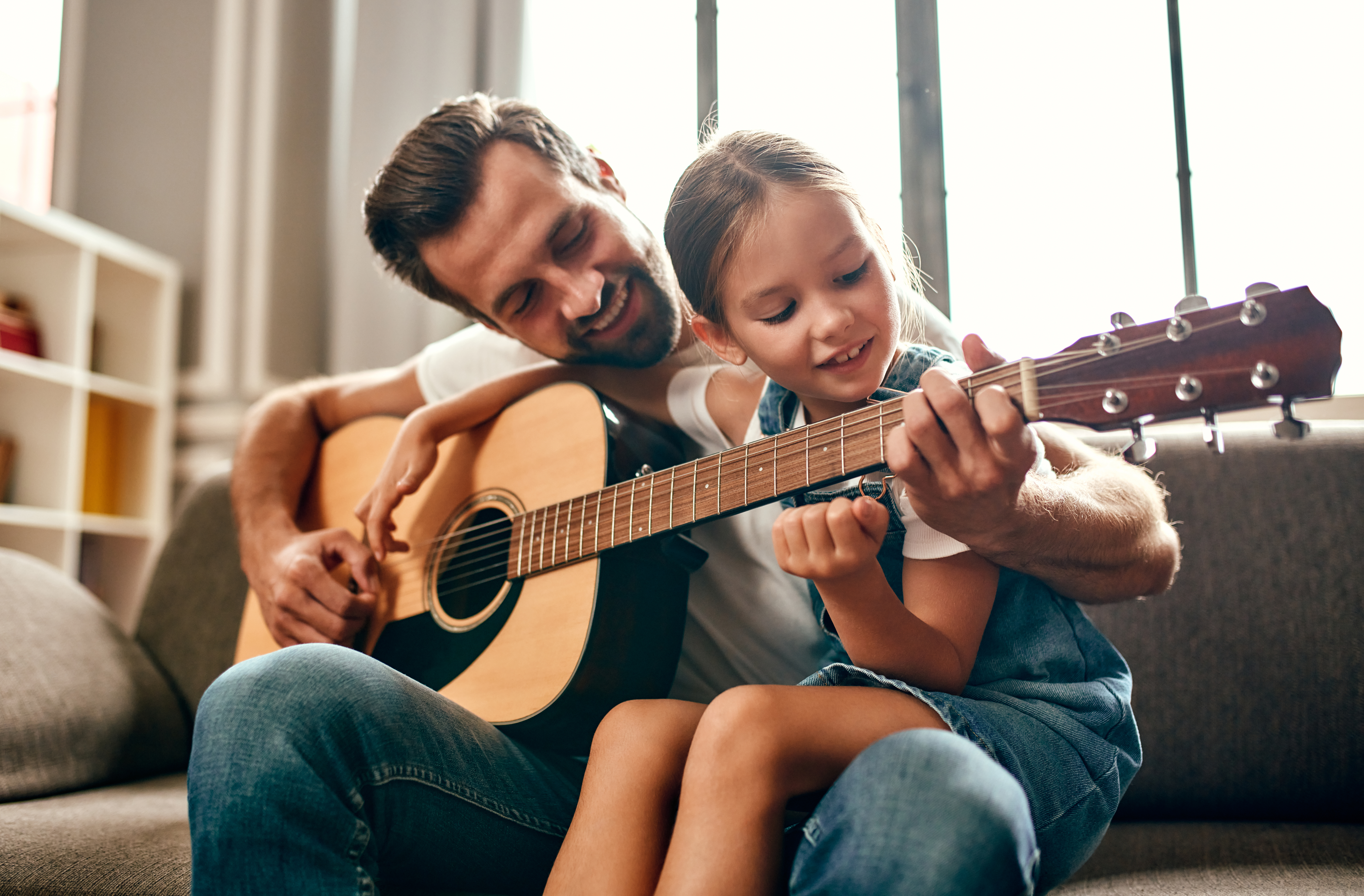 "I Want to Make Sure I'm Doing What It Takes" Parental Role Changes Following Separation
Ray Petren (in photo), PhD, Melissa Labuda, PhD, Mike Anthony
In the Fall of 2017, Dr. Ray Petren, Dr. Melissa Labuda and Mike Anthony (undergraduate student in Human Development and Family Studies) at the Pennsylvania State University Scranton gathered mothers and fathers recently separated and enrolled in divorce classes to study their perceptions of role changes early in separation, conditions surrounding these changes, and how their perceptions of these role changes affect their individual wellbeing and how the family functions.
The research focused at changes at the beginning of separation, while most current and previous research has focused on the roles of divorced or unmarried parents well after separation/divorce had occurred.
According to Dr. Petren, the importance of providing separating parents support and guidance as early as possible in the separation process cannot be understated. Separation is a time of crisis, upheaval, anxiety, great difficulty and stress. Parents are dealing with the problems of separation, but also trying to figure out their new role as parents in a changing family structure, and how to make decisions that are in the best interest of their children.
The study findings emphasized that early separation is a formative period; changes in roles and relationships can affect legal decisions and custody agreements and determinations later.
The 17 recently separated mothers and fathers in the study fell into 3 distinct parent groups:
Always primary parents (mostly mothers)
These parents described themselves as taking the lion's share of responsibility for childcare, both before and after separation. This held true even though there was no formal legal agreement in place.
New to primary parenting (these were fathers)
The study participants in this group were primarily breadwinners before separation; "going through the motions". Right after separation, these fathers found themselves hands-on parents, living with the children and taking primary responsibility for their welfare and care.
Threatened loss of parenting role (both mothers and fathers)
Both mothers and fathers in the study were in this group. They stated they were unsure about their future role as parents as residential conditions and relationships change in separation.
Study Discoveries
Parents' Perceptions of Role Changes Shortly Following Separation
All groups of parents described going through the same process of parental role adjustments but they all experienced it differently. Parents expressed strong uncertainty and urgency in the changing circumstances surrounding separation, and that the uncertainty carried throughout this process. Parents began seeking answers to two questions:
What am I supposed to do? – included parents' evaluations of practical and emotional needs of children and themselves and typically included a perceived need to manage family relationships.
Who am I supposed to be? – included exploration of their own or others' perceptions of role expectations. Parents described beginning to develop a new sense of themselves both as parents and people. They felt that the immediate time following separation was an opportunity to reconstruct their role as a parent and a new family structure with their children.
How Each Parent Group Experienced the Early Separation Process Differed
Always Primary Parents
Although these parents almost unanimously stated they were the same parent they always were and their roles changed very little, they experienced areas of uncertainty, in particular in child adjustment and questions regarding whether and how to foster ex-partners' involvement. These parents carefully weighed the pros and cons of their ex-partners' continued involvement.
On one hand, they often perceived the need to draw boundaries between themselves and ex-partners and protect the children from ex-partners' problem behaviors (incompetence, substance abuse). On the other hand, they did not want to deny the children access to the other parent.
This responsibility was overwhelming. "I want [the children] to have that sense of family…make sure that it's not dying with our marriage. I ride this fine line between protecting my kids and making sure they have their dad involved." (Erica, study participant)
Parents in the new to primary parenting group
These parents were uncertain about and preoccupied by how to take primary responsibility for the children when they had not done so before. "It was instant fear of what do I do now?…a reality check because you now realize that you are the parent, not a parent." (Morty, study participant).
Realizing that they were suddenly fully responsible, these fathers focused on making adjustments to meet the present practical needs of the children. "I need to make sure their insurance cards are good and I got their schoolwork signed, permission slips are signed, they have stuff for lunch… You know, all the roles that you depend on someone else to help with get pushed to you." (Morty, study participant)
Amid the preoccupation with making adjustments to respond to practical child needs, these fathers did not reflect much on who they were supposed to be. However, they expressed an openness to feedback and suggestions from others that was not described by parents in the "always primary parent" group.
Ultimately, these fathers described transforming from a parent who had "gone through the motions" before the separation to parents who are engaged nurturers, caregivers and family managers with a new satisfaction in parenting. "… you 'go through the motions' [as pre-separation father]. Now… it's more exciting." (Dan, study participant). Although they viewed themselves as imperfect as parents, they took solace in the notion that they were "doing their best".
Parents in the "threatened loss of parenting role" group
The primary source of uncertainty for this group was a concern that they would lose their roles or relationships with their children. Roles they had played prior to separation were challenged by changes in residence and relationships during separation. These parents were unsure who they were supposed to be as parents, and they often experienced role and boundary ambiguity as residential and relationship changes limited their ability to play the roles they played prior to separation.
Perceiving a threat to their roles as parents, these parents described managing relationships and strategizing for connection as primary tasks. Jack, who lived in a one-bedroom apartment following separation described how he volunteered to take his 16-year-old daughter to a concert, so he could spend time with her.  "I don't care if I have to sit in the [concert venue] parking lot for 4 hours… just from the situation… not living with them and not having a place where they can visit…" (Jack, study participant).
These parents experienced a profound sense of loss and loneliness. Accompanying this sense of loss was a perceived lack of control. Some of these parents described themselves as "secondary parents" prior to separation and perceived themselves as having a weaker relationship with the children compared to their ex-partners, and now having limited opportunities to be involved due to living separately from the children, and perceiving court bias in ongoing or upcoming legal battles with the other parent. "You don't wake them up in the morning. You are not ironing their clothes for them and everything, you are just like, 'crap I miss that'" (Jack, study participant).
Some parents described an inability to overcome the conditions that challenged their roles, and they continued to experience substantial uncertainty and loss regarding their future as parents. "The authoritative role is the one I struggle with a lot. What to say? What to do? When am I allowed to?" (Jack, study participant).
Others found ways to develop new roles and relationships to develop a more secure position in the life of the child. Roland, a father who "stepped up" to become more involved with his son and provide support to his ex-partner described how he has expanded the role he plays in the child's life. He says… "I want him to know that he's loved by his dad so I… I do a lot more things with him now." (Roland, study participant)
Study Take-Aways
This research indicates that "one-size-fits-all" approaches to divorce education and intervention may be limited, requiring those who provide support to tailor services for parents. Fathers in the "new to primary parenting" group need help adjusting to having full responsibility for the needs of children, which includes more hands-on caregiving, planning to keep up with child activities and appointments, and providing emotional support in ways they had not before.
The study results should emphasize to separating parents, in particular fathers, that the changes, adjustments and decisions they make early in the separation process can significantly affect their relationship with their children, and the success of their children's adjustments to separation.
Fathers in the "threatened loss of parenting role group" need support in finding new ways to re-construct their roles as parents and relationships with the children beyond providing financially. Fathers who see separation as an opportunity to embrace new role's in the child's life as caregivers and emotional supporters may be most successful in preserving their connections with the children.
Practitioners can help these fathers understand the benefits of re-conceptualizing their relationships with children and help fathers develop creative strategies to enhance their connections and contributions to children.
Success for these fathers also includes finding a new balance in the relationship with the mother of the children, which often includes relying on the mother less for inclusion in the family and information about the children, and finding ways to increase co-parental cooperation, often by providing support for the mother's parenting efforts.
Practitioners can also help fathers understand mothers' experiences. Whether and how to foster father involvement was a primary concern of mothers in the "always primary parent group." In the first months following separation, mothers often wanted fathers to be involved and saw an obligation to keep them in the children's lives. This may be an important window for practitioners to help fathers gain initial support from mothers, which may have long-term positive results.
Research findings suggest that practitioners should help fathers explore the benefits of establishing cooperative relationships with mothers and regular visitation routines that support both the child and the mother shortly following separation, when mothers are amenable to father involvement. Successful negotiation of fathers' involvement during this early period of separation may set the stage for future interactions.